THE IDEAL MINI C-ARM FOR YOUR CLINICAL
Portable digital diagnostic imaging & fluoroscopy
Uniquely designed for those on the move, for the office or clinic, Mobile DI is a 35 lb.
self-contained portable mini c-arm capable of digital
imaging and fluoroscopy. Easily move between satellite clinics and off-site locations with the optional wheeled storage case. Fluoroscopy, or live motion
x-ray, allows for additional procedures and captures
increased reimbursement.
Additional Procedures
Mobile DI allows for additional procedures in the office,
improved workflow, and patient satisfaction. Benefits
include reductions in patient lead times and established
CPT codes for increased reimbursement.
24″ DIAGNOSTIC MONITOR
See more on-screen content with a resolution of 1920 x 1200 in bright detail on a hi-bright 24″ monitor for an immersive work experience.
The advanced Orthotouch touchscreen user interface allows seamless operation of system controls while still allowing for keyboard functions.
Expect exceptional diagnostic imagery with a 12″ x 9.5″ live image to see fine details of anatomy with vivid clarity.
FEATURES
• Smallest footprint
• Portable mini C-arm
• Digital diagnostic imaging & fluoroscopy
• 35lb self-contained unit
• Most affordable Orthoscan mini C-arm
• Wheeled storage case provides easy transport between locations
ACCESSORIES
• Weight-bearing Foot Bench
• Custom Covers & Drapes
• Wheeled Storage Case
• Desktop Setup
PROCEDURES
• Dynamic Digital Image Views
• Fluoroscopic Guided Injections
• Radiologic Examinations
• Stress Views
• Pin Removals
• Closed Reductions
• Motion Studies
• Joint Stability Tests
• Arthrography
Mobile DI product demonstration video
(1 minute & 50 seconds)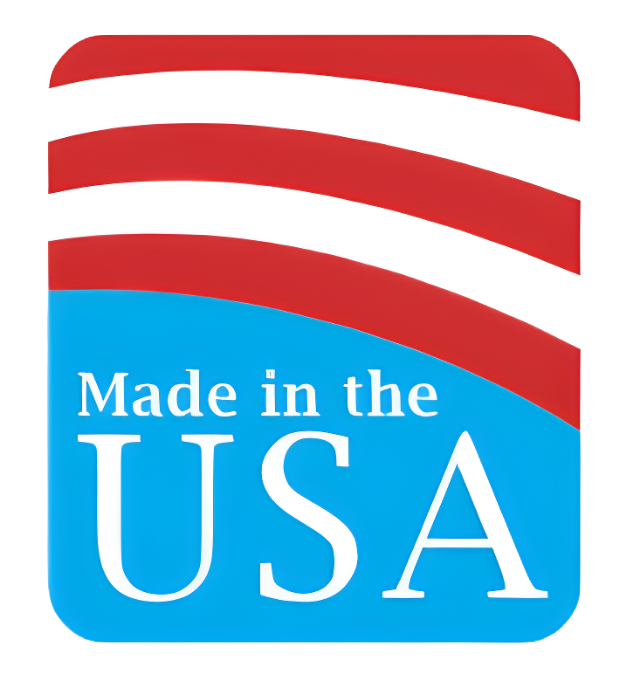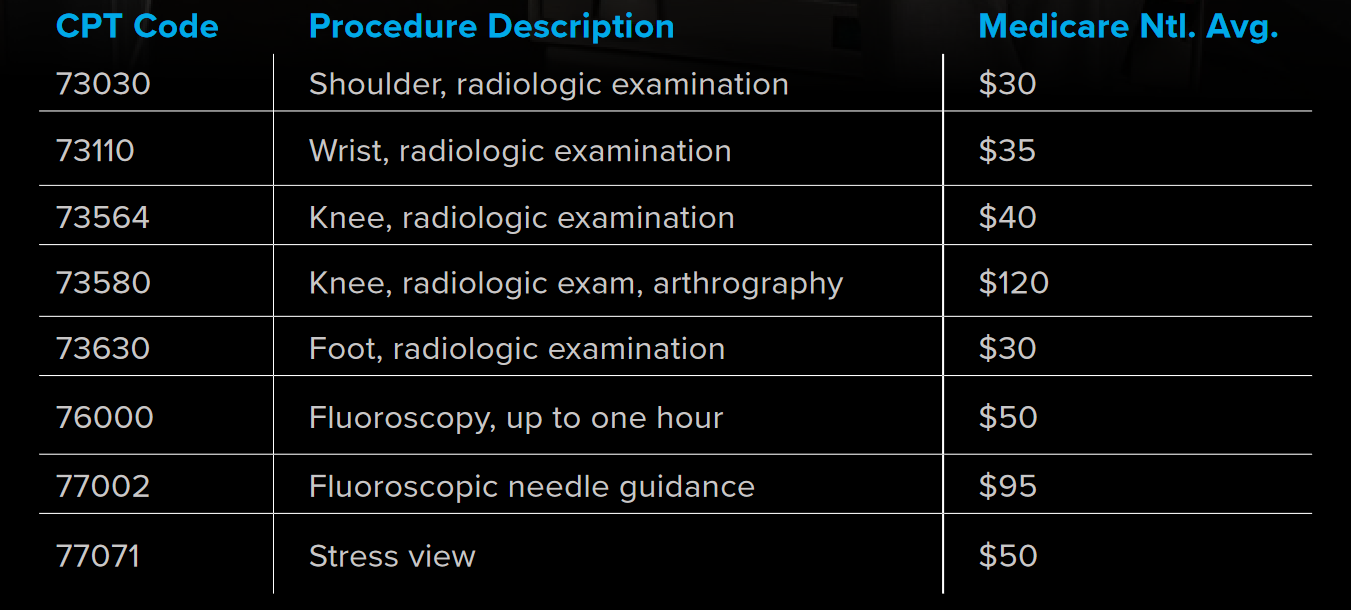 Medicare national average: consult biller and insurance provider to get the most accurate reimbursement values.
CPT Codes for reimbursement
Mechanical

Free space

Mobile DI weight

Mobile DI height

Mobile DI footprint (W x L)

Accessory cart weight

Accessory cart height

Accessory cart footprint (W x L)

Arc depth

Pivot rotation

Weight bearing foot bench

Keyboard handles

Detector

Type

Detector resolution

Detector size

Useful array

Pixel spacing

Dose rate

Monitor

Display size

Primary "live" image

Dual reference image

Brightness

Resolution

Interface

Arm horizontal reach

Arm lateral rotation

Touchscreen

HDMI (external monitor)

Built-in DICOM calibration

Electrical

Input power

Field controls

Wired hand & foot switch

Laser alignment

USB 2.0 port

EMI filter
X-ray Generator

Focal spot

kV range

mA range

Operating mode

Documentation

Wireless communication

Image capacity

Video capacity

Cine loop frame rate

Adaptive noise suppression

Manual noise suppression

MPPS

Cine loop export

Snapshot capabilities

EMR connectivity

Edge enhancement

Post process brightness / contrast

DICOM 3.0 compliant

Brakes & Wheels

Braking system

Ground clearance

Performance

Software