ARCHIMED SUITE 4 EASY, FAST AND MODERN.
ArchiMED Suite 4 is the modern and multiplatform imaging software intended to acquire, display, store and manage the dental X-Ray images, featured with advanced 3D imaging.
As an alternative to the eternal pocket draining subscription model, Sigma is offering office based Dicom imaging software, (which can integrate with an existing PAC server) and includes unlimited free in-network licenses.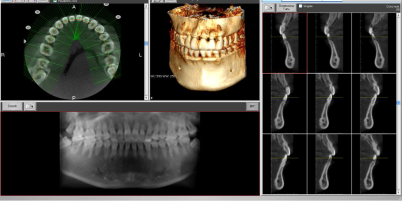 The 3D module allows you to capture, view, or import CT or CBCT exam images in 3D.
To use this function, you must have the 3D module of the program. To process a 3D exam, you can import it via network or from a disc or capture it via the equipment that can be interfaced to Archimed Suite®.

Import a 3D exam (CT or CBCT)